Vintage Books
What is a vintage book? These are books that recall a certain time and place, that evoke a feeling of the past. They may be, but aren't strictly antiquarian books. We at Roundabout find pleasure in the many varieties of old books, from Victorian literature with intricate cloth bindings, to the strange culinary delights of midcentury cookbooks, to the technology of the future, as described in volumes of the 1980s.
Roundabout keeps an extensive collection of vintage books in store, and new additions are added weekly to this collection. Most of our vintage books are not currently catalogued, so a visit to the shop is essential for old book lovers. We maintain a few loose categories of old books:
Fiction and literature published in the late 19th and early 20th centuries
Vintage children's books
Leather and fine bindings
Vintage science and technical writing
Vintage religious works
Please visit the shop, or call us, if you are looking for something specific. We also are able to catalog some of our vintage offerings: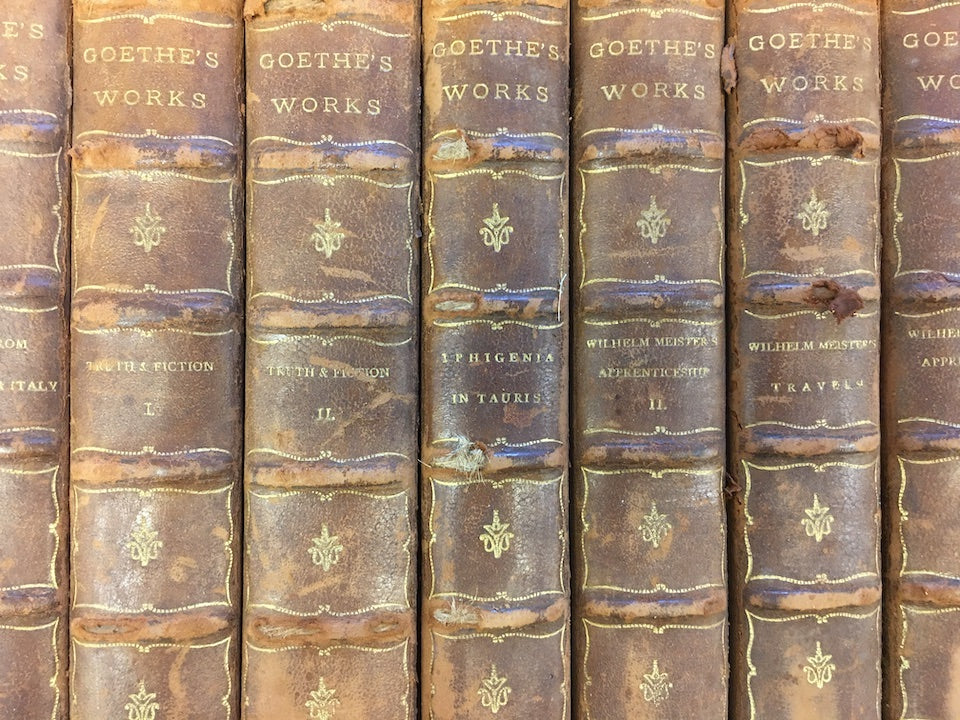 Fine bindings
We sometimes have individual books or sets that are leather or calf-bound. These range in age from 17th century to 19th century. Contact us with questions if you are a collector, designer, or looking for a particular volume.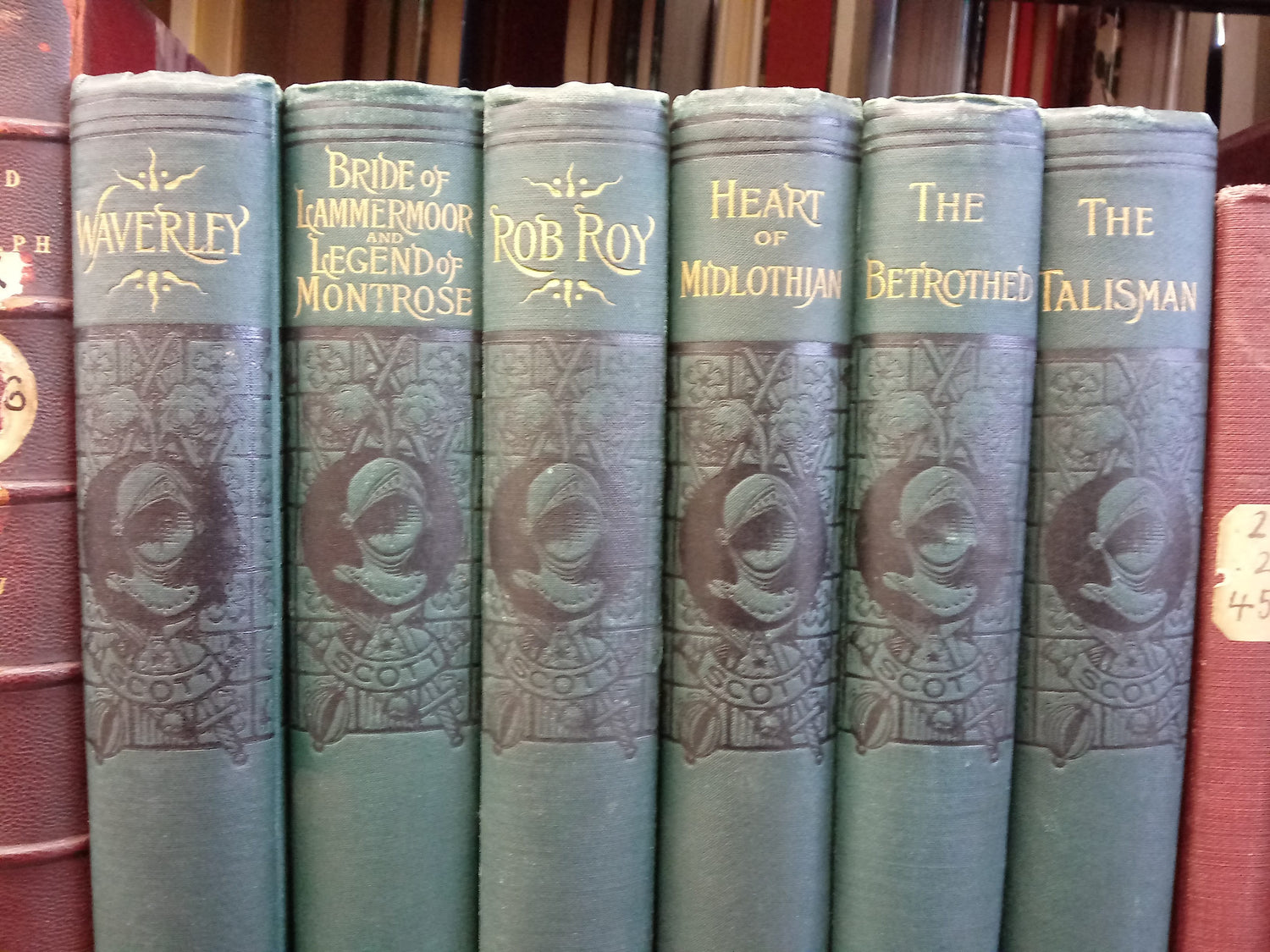 Decorative Clothbound Classics
Frequently we have vintage classics in beautiful gilded clothbound editions. We frequently have Victorian and Romantic authors Dickens, Keats, Coleridge, Browning, Tennyson, Wordsworth, and more. We also frequently have 19th-century natural science volumes with beautifully-designed covers.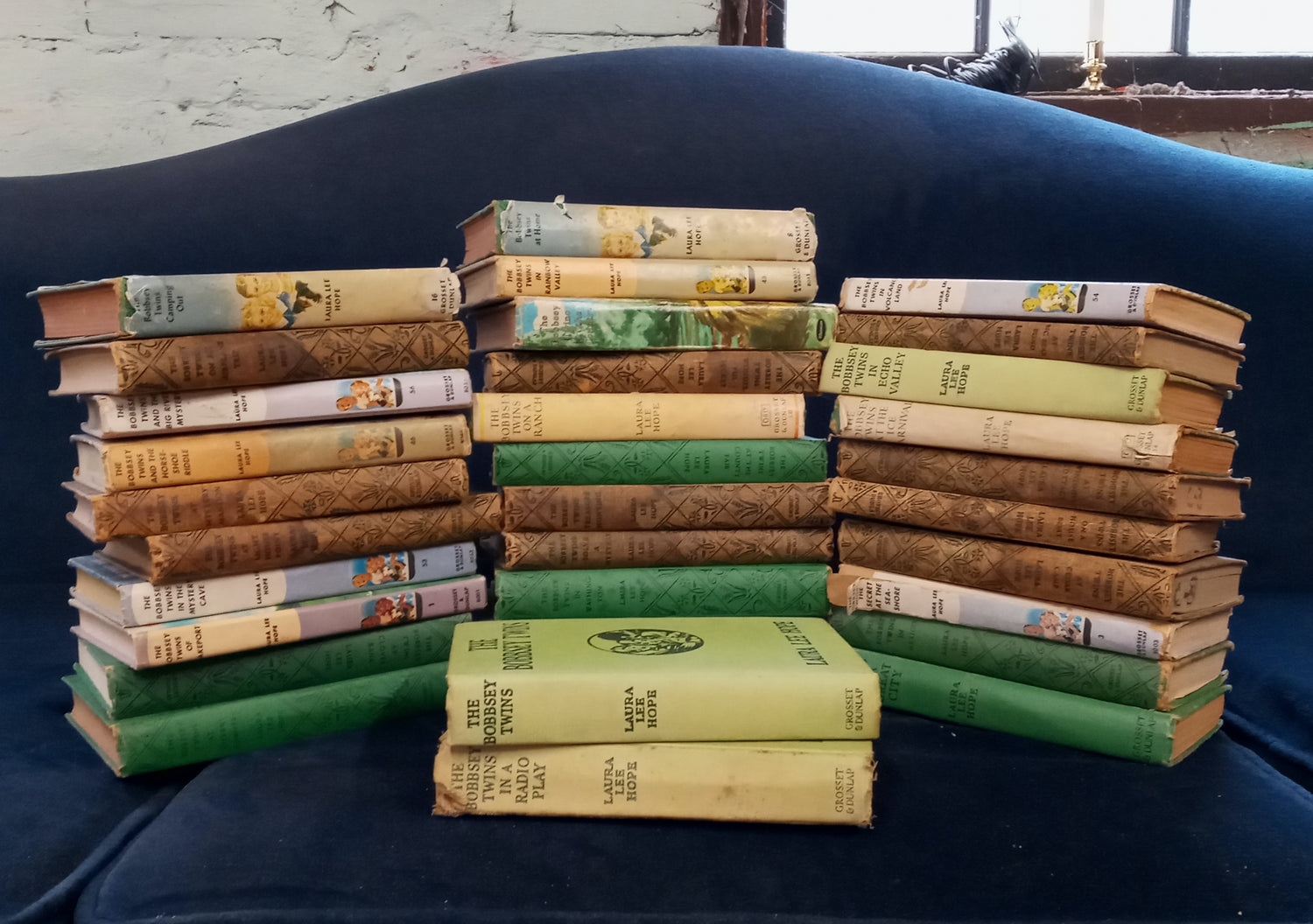 Vintage Children's Books
We have a great variety of vintage children's books, from early Victorian picture books to midcentury editions of children's series books like the Bobbsey Twins, Hardy Boys, Nancy Drew and more. This collection can get pretty unusual, with long-forgotten titles like Peter Newell's The Hole Book, the Children of All Lands stories by Madeline Brandeis, and vintage Mitsumasa Anno books. Keep checking back in for your favorite titles.
More Vintage Sections at Roundabout
Vintage Technical

Physics, mathematics, engineering-lovers rejoice! We frequently have vintage technical books for you. The mathematics remains relevant despite the age of the books, and the illustrations in technical books on optics, weather, electricity, and building techniques, are often stunning. Let us know if you have a niche interest for which you'd like us to keep a lookout.
Catalogued Vintage Books
Regular price

Sale price

$65.95 USD

Unit price

per

Regular price

$435.95 USD

Regular price

Sale price

$435.95 USD

Unit price

per

Regular price

Sale price

$43.95 USD

Unit price

per

Regular price

Sale price

$29.95 USD

Unit price

per